4 Reasons to Visit Disneyland® Paris on New Year's Eve
Hands up if you'd like to spend New Year's Eve at Disneyland® Paris? Here at MagicBreaks, we LOVE nothing more than experiencing the magic of New Year's Eve at one of the most magical places on Earth! Disneyland Paris is a magical place to visit any time of year but imagine the resort with a triple sprinkle of pixie dust… and you've got it.
You could be one of the lucky ones that attend a privatised event in Disneyland® Park from 8pm to 2am, Disney's New Year's Eve Party. Here's what you can expect from the most magical event of them all:
1. New Year's Eve Dining
Why not finish off the year in style with a special New Year's Eve Dinner at your Disney® Hotel or at one of the many restaurants in the Disney Village®, Disneyland® Park or Walt Disney Studios® Park. Click here to see our price list – please note that the price includes your ticket to Disney's New Year's Eve Party.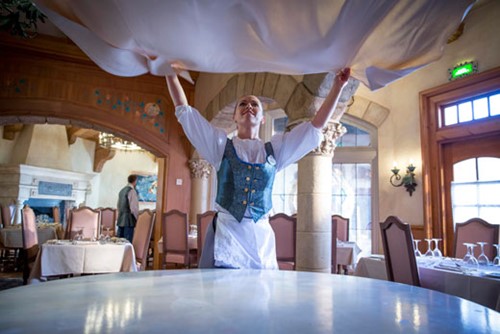 2. New Year's Eve Parade
Disney are famous for their seasonal themed Parades. We guess that your favourite Parades are during Disney's Halloween Festival and Disney's Enchanted Christmas? Are we right? Well, this is your chance to relive some of the most amazing moments of the year in, all jam-packed into one Parade.
3. New Year Celebration Fireworks
You can almost guarantee that wherever you're celebrating New Year's Eve, there will be fireworks. But let's be honest, the fireworks that you will see showering the sky above Sleeping Beauty Castle at midnight, will blow all others out of the water. You'll feel the hairs on the back of your neck stand on end as you witness something truly magical, a world-famous Disneyland® Paris fireworks display like you've never seen before. Imagine how jealous your Instagram followers will be when they see this on your Story?!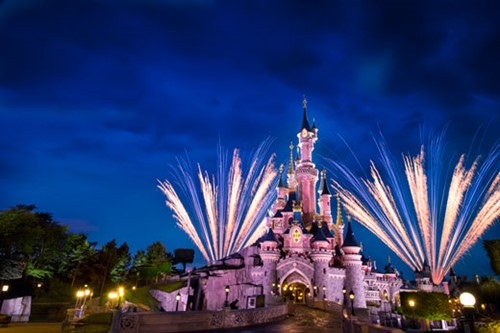 4. Extended Attraction Opening Hours in Disneyland® Park
Have you ever wanted to have the time of your life on your favourite attractions in Disneyland® Park in the early hours of the morning? Well, here's your chance! Attractions will be open until 1am, so you could be zooming into 2020 on Star Wars™ Hyperspace Mountain or spinning into 2020 on Mad Hatter's Tea Cups with all of the family.
Name a better way to bring in the New Year…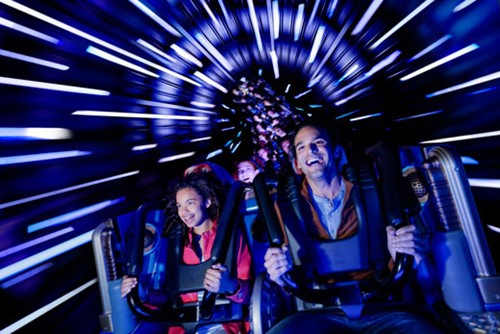 Tickets are £74.01 per person and can be purchased at magicbreaks.co.uk or by calling us on 0330 880 5001. If you've already booked your New Year's Eve stay but haven't booked your tickets, don't worry, these can be added to your booking.
If you haven't yet booked your stay, you could book today from just £299 per person. This includes a two-night stay at Disney's Davy Crockett Ranch, 3-Day Disney® Parks entry, FREE Half Board Meal Plan* (meal vouchers can't be used for dinner on New Year's Eve) and a Disney's New Year's Eve Party Ticket. This price is based on two adults and two children aged under 12 sharing a Trapper Tribe Cabin at Disney's Davy Crockett Ranch, arriving on 30th or 31st December 2019. Book today by clicking on the 'Get Quote' button below or give us a call on 0330 880 5001.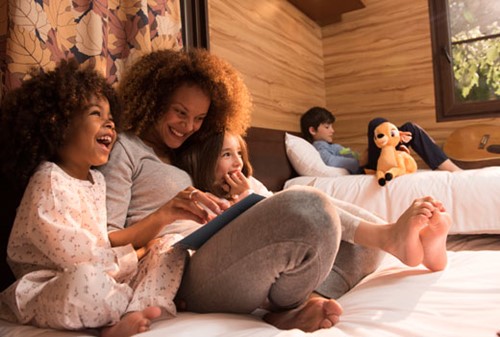 It may only be for one night, but the Disneyland® Paris New Year's Eve Party will give you magical memories that'll last forever…
©Disney © & ™ Lucasfilm Ltd. *The price subject to availability and may change. Full terms and conditions can be found here.