Action Factory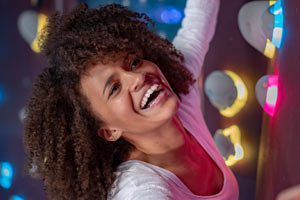 Sing your heart out and record your own music video with your family and friends!

Family fun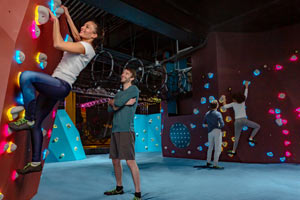 Indoor Climbing Playground
Get everyone's minds working as they work out these exciting challenges, climbing over rope paths and monkey bridges.

Family fun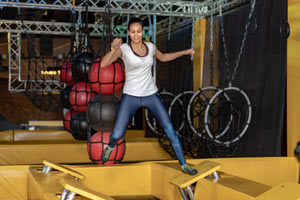 Climb'Blocks Climbing Paradise
Family Challenge time! Climb across 15 different blocks with 3 different levels of difficulty! Who will finish victorious?

Family fun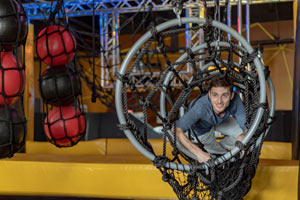 This 35 metre obstacle course enables each family member to show off their skills and beat the record!

Family fun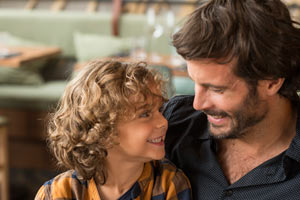 Avoid obstacles and catch insects during this interactive game through a cave using only sounds and movements.

Family fun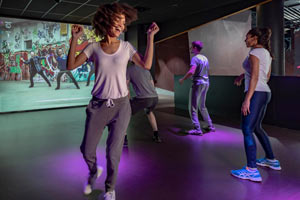 Get your dancing shoes on as you follow the movements on screen in the new dimension dance game!

Family fun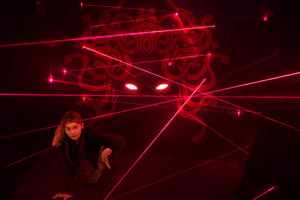 Can you cross the track without touching the lasers? A fun and nerve-raking challenge as you try to reach the end before the time runs out!

Family fun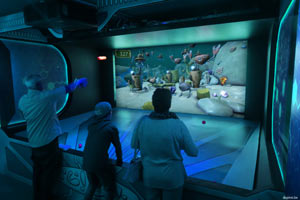 Scare away pests at the bottom of the sea during this interactive screen game! Play as a family or as individuals.

Family fun
For more information please call us on 0330 880 5133.
©Disney
©AERIALLIVE; Cécil MATHIEU; Milan VERMEULEN; Damien GUILLAUME