Feast on delicious French cuisine whilst shrinking down to the size of Rémy on this Parisian bistro decorated with giant plates, forks and spoons.

 Located in La Place de Rémy, Toon Studio (Walt Disney's Studios® Park)

 Table Service

 Traditional French cuisine

 Lunch and Dinner

 Reservations accepted

 Half Board: Premium & Plus

 Full Board Lunch: Premium & Plus

 Full Board Dinner: Premium & Plus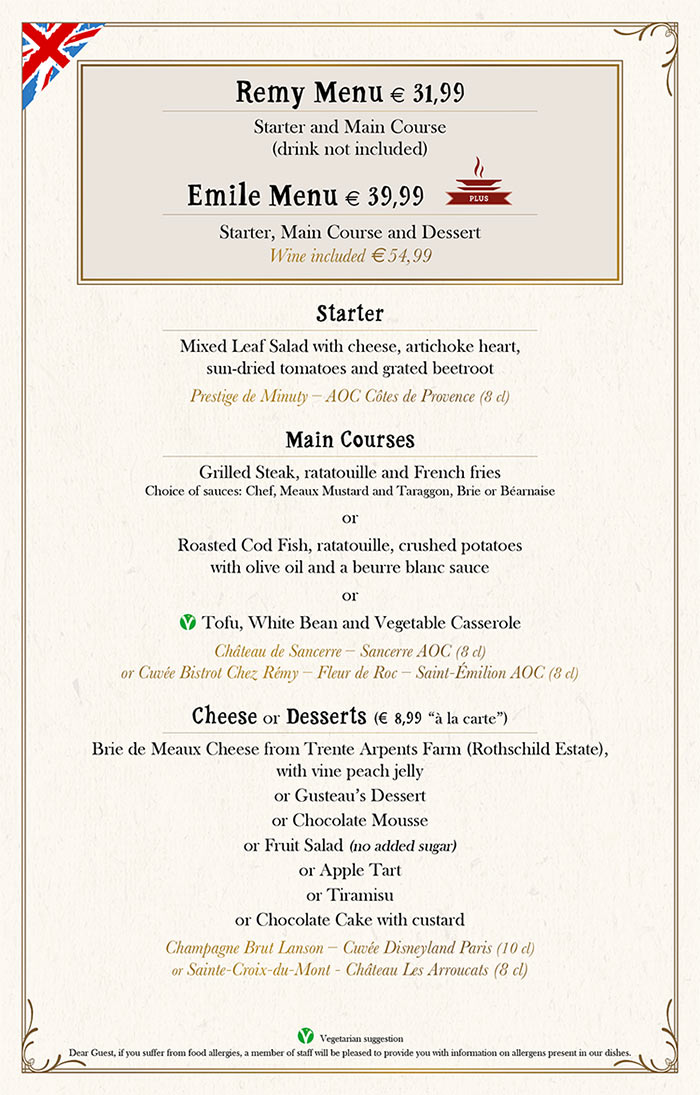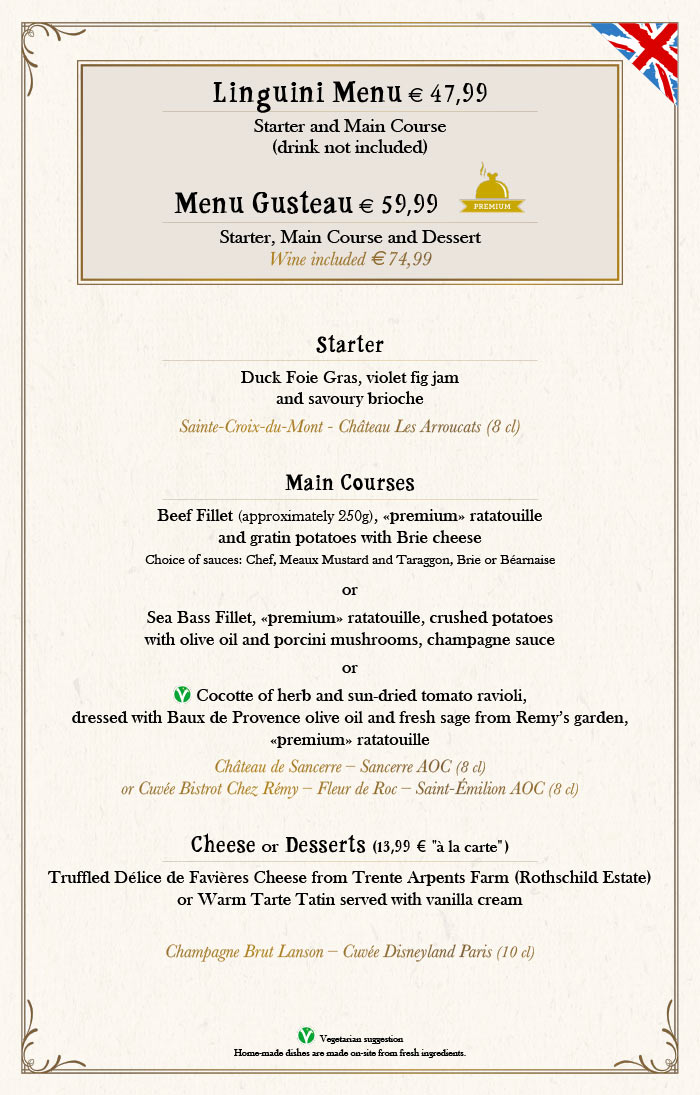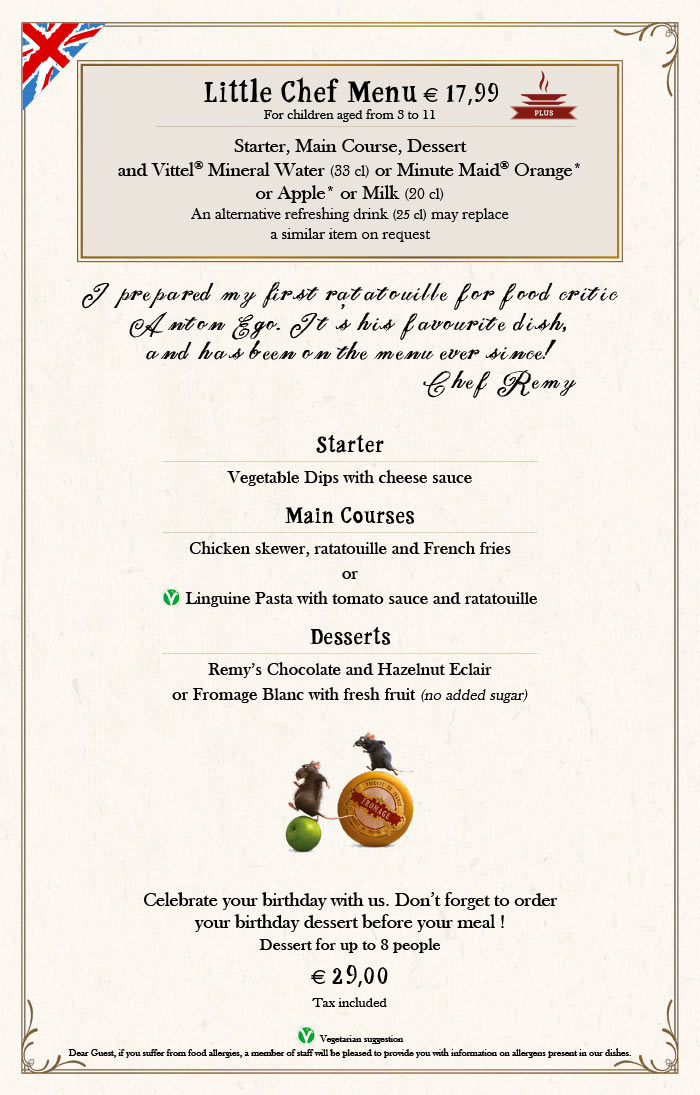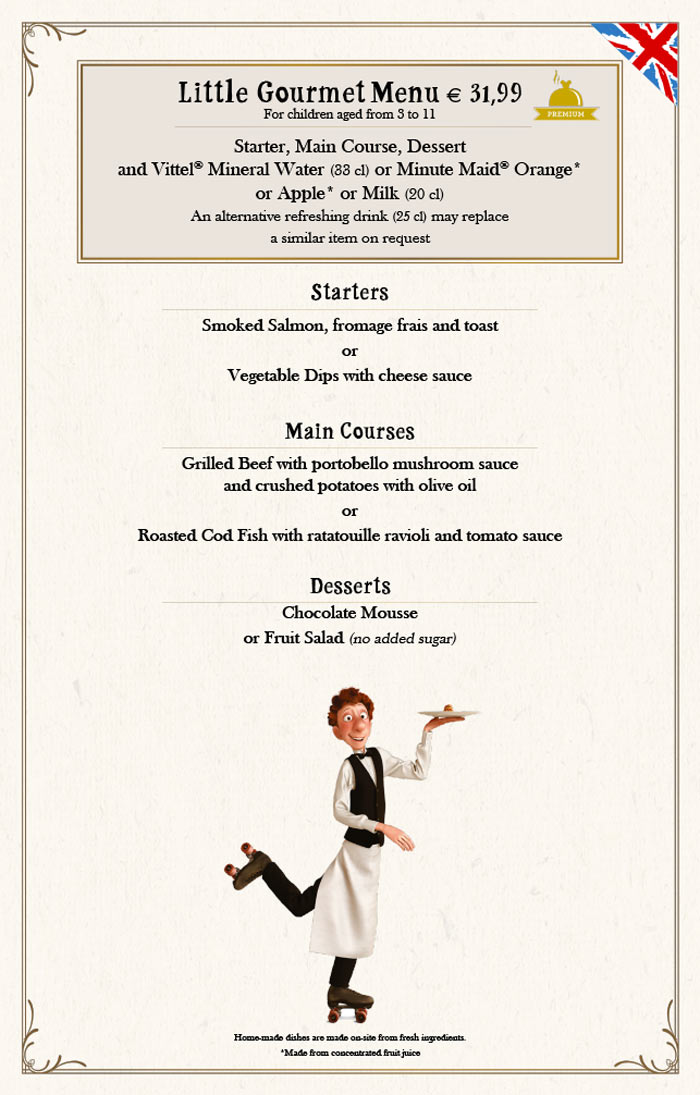 * Menu information and prices are subject to change. Please check with the restaurant before booking or dining.